Steps star Claire Richards on unlikely chart battle with Burna Boy: 'It's crazy!'
Claire Richards thinks it is "crazy" that she could have a number one album, more than 25 years on from when she first found fame in Steps.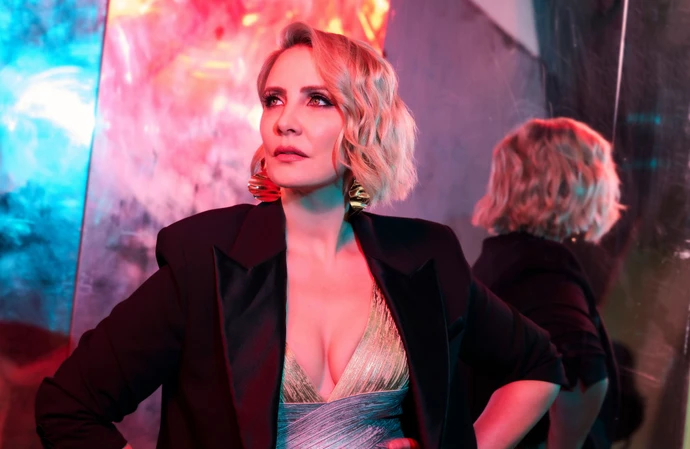 Claire Richards is surprised by the success of her solo album.
The 46-year-old singer is best known as part of pop group Steps but has now released her second solo album 'Euphoria' - a covers collection inspired by the likes of Karen Carpenter, Celine Dion, and Donna Summer - and amid an unlikely chart battle for the number one spot with BurnaBoy's 'I Told Them...' admitted that she "never expected"to be anywhere near the top of the charts.
Speaking on ITV's 'Good Morning Britain', she said: "It's crazy. I think when we started making the album, no one expected us to be even near the top spot so I'm just chuffed that people are enjoying it!"
Along with Faye Tozer, Lee Latchford Evans, Lisa Scott-Lee and Ian 'H' Watkins, Claire enjoyed a run of four hit albums and number-one singles such as 'Tragedy' and 'Stomp' in the late 1990s and early 2000s but since reuniting in 2017, the band have released four more top-selling albums and embarked on sellout arena tours.
During their heyday, the 'Deeper Shade of Blue' hitmakers were known for wearing matching costumes in their choreographed music videos and Claire went on to admit that she "doesn't care" if the band is seen as "cool" anymore because they still have an "amazing loyal fanbase" more than 25 years on from when they started.
She added: "Back in the day, no one thought we were cool, and for good reason probably! We used to wear bright yellow! I think we're cool now in a throwback way, but I don't care anymore.
"We don't apologise for what we are and what we do because we've got an amazing loyal audience who have stuck with us and that's all that matters. Before, I think the cool thing was being recognised in the industry. Everyone thought we were a novelty and a bit of a joke but, actually 26 years later we're still [going]...we had a number-one album last year!"