Kylie Minogue releases brand new single: 'Are you ready?'
Kylie Minogue has released her new single, the title track from her upcoming album 'Tension'.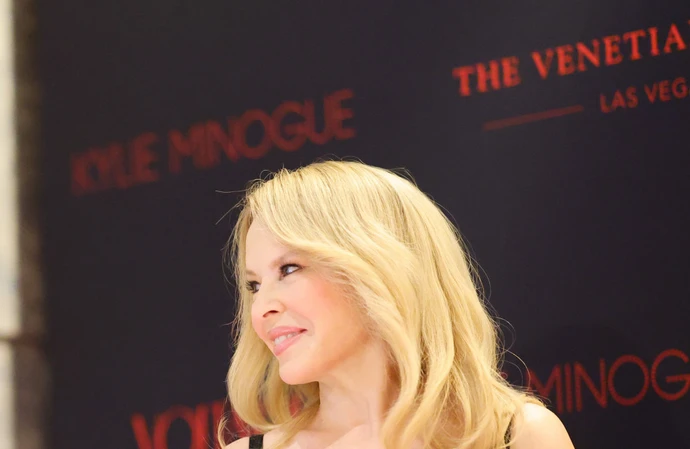 Kylie Minogue has released her new single.
The 55-year-old pop superstar enjoyed massive success with her viral hit 'Padam Padam' over the summer and ahead of the release of her 16th studio album 'Tension' - which comes out on September 22 - has released the title track and urged her followers to listen to it on Spotify.
Alongside an instrumental from the track, she wrote on Instagram on Wednesday (30.08.23): "LOVERS!!! New music is coming!! The single [green heart] TENSION [green heart] is yours 31st August. Are you ready?? Pre-save it now at the link in bio."
The 'Spinning Around' legend - who is known for having explored a variety of music genres throughout her career including, pop, Indie, country, and disco - recently teased that her upcoming 16th LP will be a mixture of electro and 90s house music.
She told The Irish News: "I can't give too much away, but there's some 2000s electro, 90s house and what I like to call emoto-pop. I can't wait to share this with fans and enter the next era of music and live performance."
It was previously reported that the singer had been working with songwriter Biff Stannard, whom she collaborated with on the likes of 'Love At First Sight' and 'In Your Eyes'.
The track-listing for 'Tension' is:
1. 'Padam Padam'
2. 'Hold On To Now'
3. 'Things We Do For Love'
4. 'Tension'
5. 'One More Time'
6. 'You Still Get Me High'
7. 'Hands'
8. 'Green Light'
9.' Vegas High'
10. '10 Out of 10' with Oliver Heldens
11. 'Story'