Bastille sign fresh deal with EMI Records and tease 'multiple projects'
Bastille have "multiple projects" in the pipeline across music, film and TV.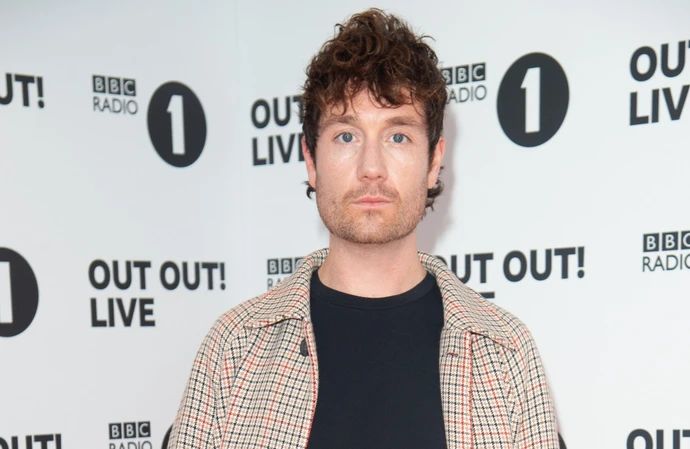 Bastille have signed a fresh record deal with EMI and have "multiple projects" in the pipeline.
Dan Smith and co are celebrating a decade since the release of their much-lauded debut album 'Bad Blood', and they've just renewed their deal with the major label and have major plans across music, film and TV.
Rebecca Allen and Jo Charrington, EMI co-presidents, told Music Week: "Labels are built around exceptional artists, so we couldn't be prouder about this next chapter with Bastille. The band have already had a long and successful career as part of the label, but our ambition is as strong as it's ever been, and our focus is firmly on ensuring their artistry continues to reach new audiences around the world. We can't thank Bastille enough for continuing on this journey with us all."
Estelle Wilkinson, Bastille's manager at Eleven Management, added: "Although Bastille have a long history with EMI, there is a real sense of newness with this decision to sign. Not only do Bastille have the great support and expertise of Becky and Jo, they are also excited by opportunities offered by the wider Universal family. This has been a great year for Bastille and though they have come a long way, they still have much to say, through multiple projects. We are delighted to have the backing of a great label which will serve the band's global audience well and doubtless increase it."
The plans for more film and TV work come after Dan recently revealed his submissions were rejected for the live-action 'Barbie' film soundtrack.
He penned "a couple" of tunes but they didn't end up using them in the blockbuster - which boasts a star-studded cast led by Ryan Gosling (Ken) and Margot Robbie (Barbie).
A fan tweeted him: "Oh also whilst you're here and talking about films. Any plans to see Barbie or Oppenheimer?"
To which, he replied: "Very excited for both of those. In fact, I wrote a couple of songs for the Barbie film (that they didn't use), but it looks incredible so does Oppenheimer."
And last year Dan revealed he had been working on projects in the "film and TV world".
The 37-year-old singer found the time to work on his passion projects when the COVID-19 pandemic hit and he couldn't tour.
After co-directing the band's 'The Matrix' and 'Ex Machina'-inspired 'No Bad Days' promo, the 'Pompeii' hitmaker took on a number of roles in film and television.
He told The Sun newspaper's Bizarre column: "There's a bunch of stuff I'm working on at the moment which use music but very much step into the film and TV world.
"It's what I grew up obsessed with.
"I was such a little film geek growing up and it's a medium I love, so getting to direct a video was really amazing.
"I always wanted to do it but we've always been trying to juggle everything.
"It took me having a little more time and space because of there being no touring, for me to be like, 'I've got to do this now. I want to do it now.'
"It was really eye-opening."
And Dan said he hopes more opportunities will arise in the future.
He added: "I would love to work more in that world and I think we live in a time when people are less boxed in."