Hayley Williams confirms Paramore are working on new music
Paramore have been working on some new material.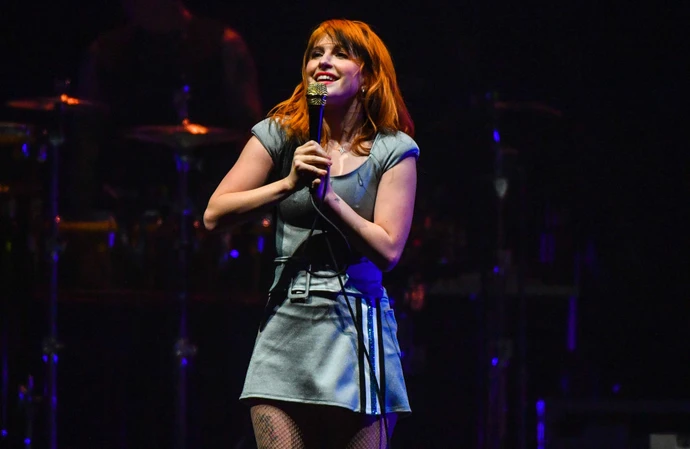 Paramore have been back in the studio working on some new material.
The 'Misery Business' rockers recently had to postpone four shows on their North American tour after singer Hayley Williams suffered a lung infection, but now she has confirmed they are making new music.
The band shared studio photos with their Instagram followers, and Hayley said on Discord: "We've been off the road for a couple weeks now… mainly in LA.
"Thankfully got some down time but we put some work in too. It felt good to get back into a studio. More of that once we get home to Nashville."
The 34-year-old star revealed she and her bandmate Zac Taylor are keen to "get back to making things" for a number of reasons after releasing their sixth album 'This Is Why' earlier this year.
She added: "Zac Taylor and I just want to get back to making things. We've been craving that for a while now.
"Not only the creative process but the layer(s) of insulation that can come with the creative process."
And while she is on the mend from her illness, Hayley admitted her "stomach is still f******" from her medication.
She said: "I can hardly believe I don't cough all day and night anymore.
"My stomach is still f***** from 10 kinds of medication… I'm just happy to be resting more.
"Now that the bulk of our touring for the year is over, I'm hoping to dive head first into creating some better routines."
Meanwhile, the group are set to hit the road across the UK and Europe in May 2024 as they support Taylor Swift on her ongoing Eras Tour.