Miley Cyrus was 'thinking a lot about Adele' when she penned Used To Be Young
Miley Cyrus and Adele have revealed they are both huge fans of each other.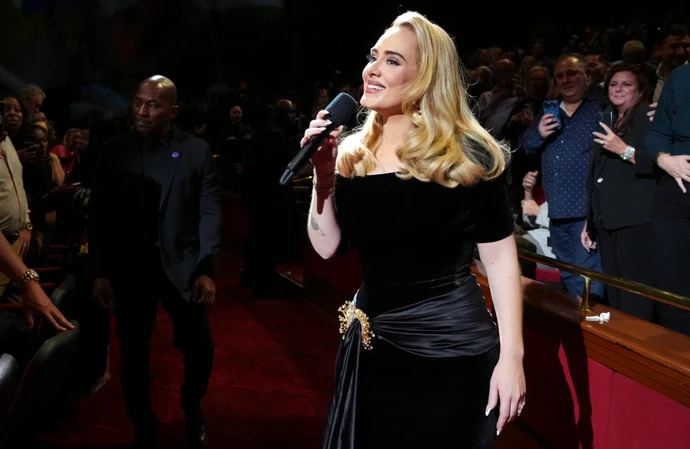 Miley Cyrus has revealed Adele influenced her latest single, 'Used To Be Young'.
The 30-year-old pop star released the emotionally reflective ballad last week, and after the 'Rolling In The Deep' hitmaker revealed she is obsessed with the song at her 'Weekends with Adele' Las Vegas concert, Miley revealed she thought a lot about the Grammy winner when she penned the song.
Adele told the crowd at The Coliseum at Caesars Palace: "I am obsessed with Miley Cyrus' new song. Has anyone heard it yet?
"I've always been a big Miley Cyrus fan and I've got such a soft spot for Nostalgia and that song. It might make me tear right now; I absolutely love it. It's amazing. She's such a legend and I love her."
The 'Flowers' hitmaker re-shared the residency clip and wrote on X: "@Adele, I thought of you often while writing this song - always hoped that you would love it. This means the world to me. I love you. Mission accomplished."
Upon its release on Friday (25.08.23), Miley dedicated the track to her loyal following.
She wrote on Instagram: "This song is about honoring who we've been, loving who we are and celebrating who we will become. I feel proud when reflecting on my past and joyful when thinking about the future. I am grateful to my loyal fans who make my dreams a reality daily. I am sincerely thankful for the stability of your steadfast support. This song is for you.
Truly, Miley (sic)"
In the emotional lyrics and accompanying video, the former 'Hannah Montana' star reflects on her partying past.
They include: "I know I used to be crazy. I know I used to be fun. You say I used to be wild, I say I used to be young."