Hozier would strike over AI concerns in music
Hozier would stand in solidarity with his fellow musicians if a strike about AI ever happened.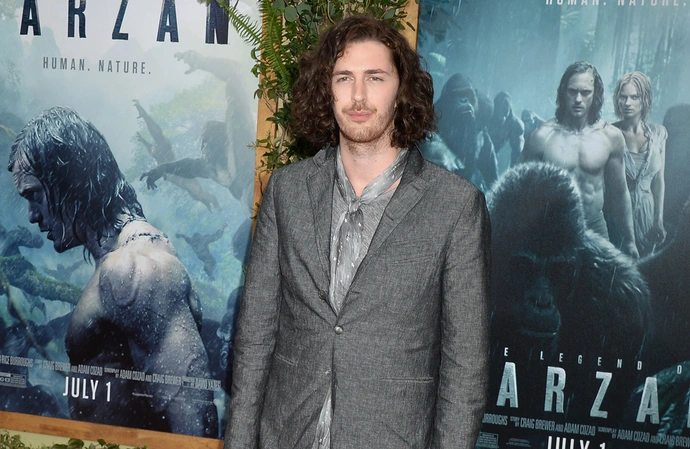 Hozier would "absolutely" strike if action was taken over the use of AI in music.
In the film industry, writers and actors have been marching on the picket lines over concerns about the rise in AI, as well as working conditions, and streaming services.
And whilst many artists have been vocal about their fears for the music industry, with it now possible to replicate anyone's vocals using AI software, there is yet to be an official walkout by musicians and songwriters.
Speaking on 'BBC Newsnight', Hozier said when asked if he would strike over AI: "Joining in solidarity if there was… action on that? Absolutely."
The 'Take Me To Church' hitmaker, 33, doesn't feel AI music can be labelled art.
He went on: "Whether (AI is) art or not, I think, is nearly a philosophical debate.
"It can't create something based on a human experience. So I don't know if it meets the definition of art."
The Irish musician having his say on the debate comes after Ed Sheeran admitted he finds Artificial Intelligence (AI) "weird" and fears reality could turn into one of the movies where AI gets too clever and decides to wipe out humanity.
The 32-year-old pop star believes it's a bad idea to replace human jobs with robots, however, he doesn't think much harm can be done by the AI chatbot, ChatGPT, which is developed by OpenAI and can make songs that song like any artist, understand and generate human-like responses to questions, pen creative writing and assist with everyday tasks.
In an interview on Audacy, Ed said: "What I don't understand about AI is like, for the last 60 years, Hollywood movies have been telling you, 'Don't do it'. And now everyone's doing it.
"And I'm just like, 'Have you not seen the movies where they kill us all?'"
He added: "Also, I just don't know why you need it – if you're taking a job away from a human being, I think that's probably a bad thing.
"The whole point of society is we all do jobs. If everything is done by robots, everybody's gonna be out of work. I just find AI a bit weird. But ChatGPT… f****** why not?"
Damon Albarn recently quipped that "we're gonna need better drugs" to get through an age of AI.
The 55-year-old Blur frontman slammed AI versions of the 'Parklife' group's songs sung in the vocal likeness of Frank Sinatra, Michael Bublé and Snoop Dogg.
Asked about the rise in Artificial Intelligence music, Damon was quoted by The Sun newspaper's Bizarre column as saying: "It's absurd. Anyone who has so much time to sing songs through a Michael Bublé filter and put them on the internet is a f****** idiot. If the AIs are the future of music, we're gonna need better drugs to get us through it!"
Many artists have raised their concerns about the lack of emotion in AI, including Nick Cave, 65, and Sting, 71, the latter of whom believes it will be a "battle" for the music industry.
However, 35-year-old experimental artist Grimes - who has gone as far as to create her own AI software - and will.i.am are pro-AI.
The Black Eyed Peas star, 48, is one of the music artists championing songs created by artificial intelligence software, with the songwriter claiming it can pen a tune just as good as he can.