Marc Bolan could be 'catty and snipey' with rival and friend David Bowie, according to Tony Visconti
Marc Bolan and David Bowie were friends and glam rock rivals in the 70s.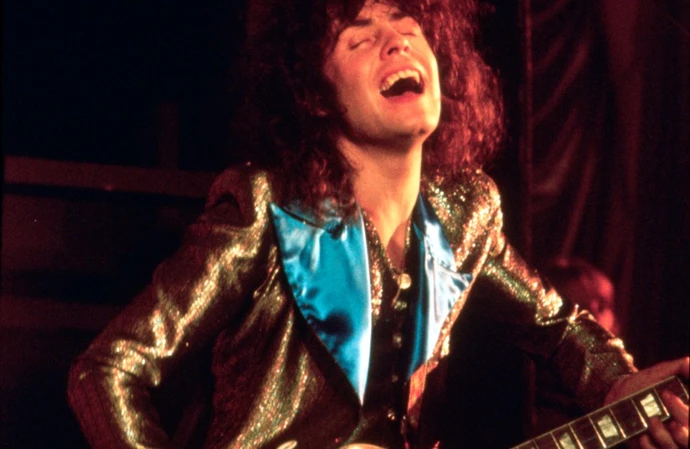 David Bowie and Marc Bolan's rivalry waned when they were both equally as successful.
The glam rock legends were each other's biggest competitors in the 70s, and their producer Tony Visconti admits Bolan could be "very catty and snipey" at times, but on Bowie's part, he had nothing but admiration for the T.Rex star.
Speaking to MOJO magazine, the studio wizard spilled: "I was working with both of them at the same time, loving them equally, doing my best for each of them. Then David had the first big hit.
Marc saw it more as rivalry. David loved Marc, and was always kind to him. Marc was occasionally very catty and snipey. But it got better when he became more successful and they were on more equal terms."
Visconti went on to admit that Bolan was "musically limited" and didn't give himself the chance to better his playing, instead relying on his egotistical stage persona.
He recalled: "Bolan was a great pop star but soon people started saying he was 50 per cent talent, 50 per cent bull**** self-mythologising...
He was a poet. And a product of his own creation. He grew up on the streets of Hackney, but he had a beautiful accent, he was eloquent and articulate. He literally invented this person who wasn't Marc Feld but Marc Bolan. He was two people in the same body. I met him when he was very humble, just a little bit of arrogance, which I knew was gonna grow."
He added: "Musically, he was limited. With his seven chords.
I counted them. Whereas David, he could sit at a piano and play all kinds of jazz chords. All his early stuff showed that he was musically very interesting."
Bolan died in a tragic car crash in September 1977 aged just 29.
Bowie privately battled liver cancer until his death in December 2016 and lived to be 69.
Like Bolan, Bowie had his own stage alter ego, the alien rock star Ziggy Stardust.
The pair were good friends most of the time, and Bowie was the final guest on the last episode of 'Marc', a six-part series in which he hosted a mix of new and established bands and performed his own songs.
Bowie's hit 'Heroes' was the show's penultimate song; Bolan signed off, naming some of the musicians: "All the cats; you know who they are." After four words of Bowie's vocals, Bolan stumbled off the stage and grabbed the microphone.
Bowie was clearly humoured by the stunt with a huge grin on his face.
The 'Starman' hitmaker performed Bolan covers, joining Morrissey for a live duet of T. Rex's 'Cosmic Dancer' in Los Angeles in 1991.
He also teamed up with Placebo for a rendition of '20th Century Boy' at the 1999 BRIT Awards, after it was featured in the 1998 film 'Velvet Goldmine'.