The Hives were 'embarrassed' by lack of new music
The Hives are back with their first album in 12 years and admitted they were "embarrassed" to have gone so long without a new record.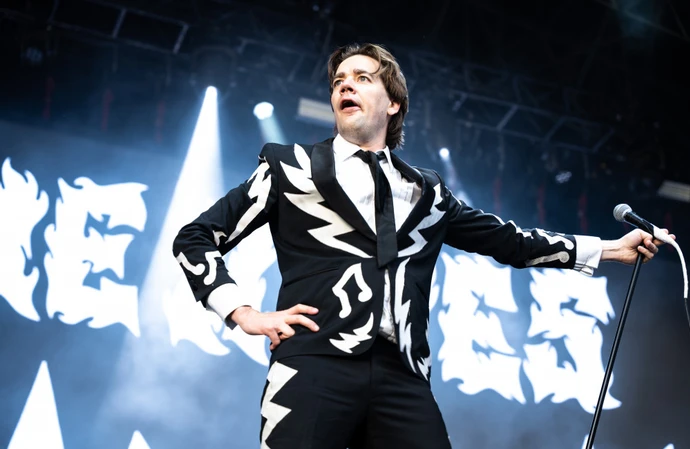 The Hives were "embarrassed" not to have new music to play for fans for over a decade.
The 'Hate To Say I Told You So' hitmakers feared they were "over" as they struggled with writers' block and the departure of bassist Dr. Matt Destruction, but stayed together because they didn't know "what else to do".
Frontman Pelle Almqvist told the Daily Star newspaper's Wired column: "We definitely thought The Hives were over for a while.
"But we're really bad at everything else and couldn't figure out what else to do.
"The pandemic really kicked us in the b****. It taught us that we didn't want to live lives where we're not in The Hives. We now have a way better attitude to being in the band.
"I was almost embarrassed to have to say to fans there was nothing new."
But now the group are back with 'The Death of Randy Fitzsimmons', the follow-up album to 2012's 'Lex Hives' and the singer has a new excitement about his career.
Pelle said: "I didn't enjoy being in an album-less Hives but now I'm very excited to be in The Hives again."
The Swedish rockers believe their new record is "extremely different" to their previous work, but they don't think fans will hear it that way.
The singer said: "In our minds, this is an extremely different record to other Hives albums. But we work in such a specialised field, it looks the same to anyone outside of that field.
"It's like how Eskimos have 110 words for snow.
"The Hives is our version of what a great rock 'n' roll band should be.
"We're not about making music about getting divorced or turning 40."