Beyonce's dad would love another Destiny's Child album
Mathew Knowles still manages the band that parted ways in 2006.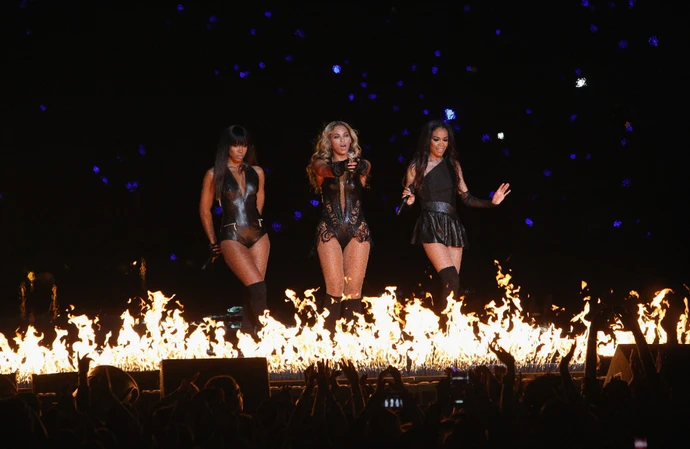 Beyonce's father "would love" Destiny's Child to do one more album.
Mathew Knowles is the manager of the 'Say My Name' girl group - also comprising Kelly Rowland and Michelle Williams - and despite them parting ways in 2006, he's still hopeful they will record new music for fans.
Speaking to 'Entertainment Tonight' about the chances of them doing another record, Mathew said: "It's a decision that the ladies would have to make.
"And I would certainly, certainly support that decision as I still manage Destiny's Child. I would love to see that as well."
He continued: "I think the fans will be just overjoyed, overwhelmed.
"And hopefully they do one last time in their career. Hopefully they give us one last album. Who knows? You never know. You never say it can't happen. Because this is entertainment. A lot of things can happen."
The talent manager knew that the 'Survivor' hitmakers would be a success all along.
He explained: "If you don't believe, who else is gonna believe? So it starts with you have to believe and you have to have the strategy.
"You have to have the talent. You have to have all the work ethics, being a visionary, all those things. There's a lot of moving parts that bring success. The right record label, the right distribution, the right partners that we had like L'Oréal and Samsung. All those things is what brought about the success along with great songs."
Although they split in 2006, the trio reunited to perform their hits when Beyonce headlined the 2013 Super Bowl halftime show and the 2018 Coachella Festival.
Their fifth and final album was 2004's 'Destiny Fulfilled'.
Last year, Michelle admitted she still thinks about Destiny's Child getting back together.
The 43-year-old singer remains extremely close to her bandmates Beyonce, 41, and Kelly, 42, and believes that the trio will reunite in the future.
She told the New York Post: "I wonder if it's on our mind, but it never comes out of our mouths. As naturally as we talk about so many other things, when the time is right, it will naturally come up in conversation somehow. We have fun together when we do decide to work with each other in that capacity. I don't think either of us is opposed to it. It's just, what's the right opportunity? But I will say we haven't had an official album out together in 17 years and for the questions to be asked now is really kind of awesome. It makes me reflective of the obvious impact that we must have been made on the world."