James Bourne buys special shoes to protect knees for Busted's iconic guitar jumps
Busted's members are keeping their health in check ahead of their upcoming tour.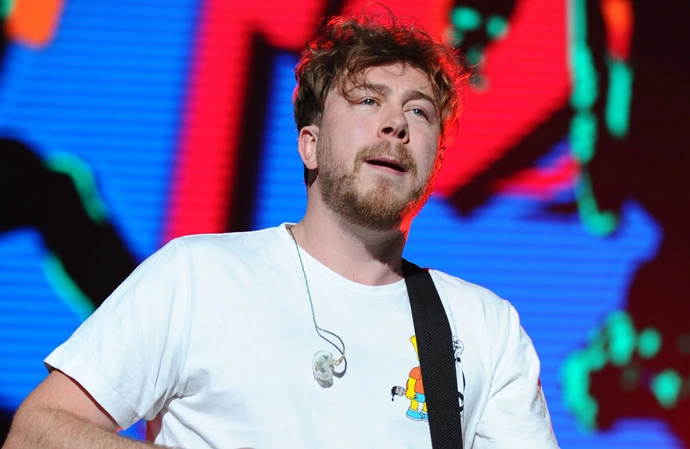 Busted's James Bourne has purchased special trainers so he can do the band's signature guitar jumps.
The reunited pop punk trio - comprising James and Matt Willis, both 39, and Charlie Simpson, 37 - are hitting the road in September for their 20th anniversary tour, and they've revealed how they are preparing for the road.
Matt told Heat magazine: "Funny you should say that - James has bought some special trainers for his knees."
James continued: "I was speaking to Dougie [Poynter, from McFly and James' McBusted bandmate] and he was saying he's been struggling to jump because he wore bad trainers. It's actually a big deal, choosing the right footwear for stage..."
Matt takes daily ice baths and Charlie - who was recently crowned the winner of TV's 'The Masked Singer UK' as Rhino - keeps in shape but found sitting in freezing water too much.
Charlie said: "I guess keeping fit is good. I've also tried using an ice bath, , as apparently they're good for you. It was horrible.
Matt chipped in: "I do one every day.
"You come up with your best ideas in that ice bath.
"I come up with some good s***. It gives you an instant dopamine hit."
James has taken it one step further and does cryotherapy.
He said: "I've been doing the cryo chamber thing in LA, which is quite nice.
"When you come out, you feel amazing."
Cryotherapy - which has many health benefits such as muscle and injury recovery to weight loss and relief from inflammatory conditions - is popular among stars including Justin Bieber and Take That's Gary Barlow.
The 'You Said No' group's 15-date run kicks off in Plymouth on September 2 and wraps in Manchester on September 24.