Billy Idol performs the first-ever concert at the Hoover Dam
Billy Idol is the first artist to play a concert at the Hoover Dam in the Black Canyon.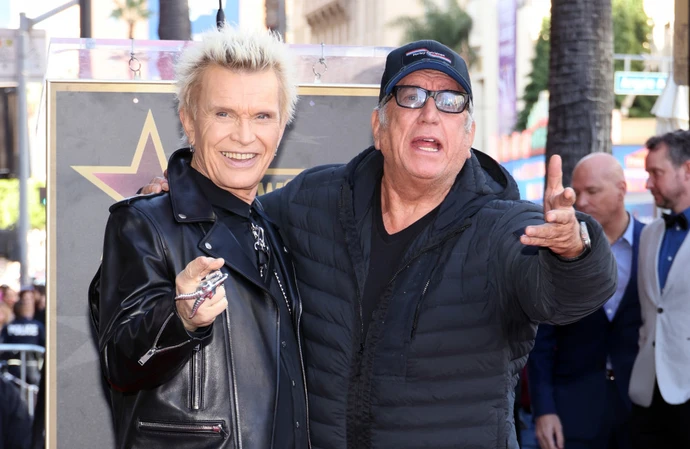 Billy Idol performed the first-ever concert at the Hoover Dam earlier this month.
The 'Rebel Yell' star rocked the famous concrete arch-gravity dam in the Black Canyon of the Colorado River, on the border between the US states of Nevada and Arizona, on April 8.
The punk rock legend was joined by his long-serving guitarist Steve Stevens, plus the Sex Pistols' Steve Jones, The Kills' Alison Mosshart and No Doubt's Tony Kanal, as they filmed for an upcoming concert film due out later this year.
Just 250 lucky fans got to witness the show.
The 'White Wedding' hitmaker is currently on a North American tour.
The history-making gig comes after Idol was honoured with a star on The Hollywood Walk of Fame in January.
The former Generation X frontman admitted it was surreal because he never imagined his career would last "six months", let alone almost five decades.
In his induction speech, he said: "Initially we did the music back in the mid-'70s during the punk-rock time. There wasn't much hope or anything. We decided if there's nothing, there's no future, we're going to do what we love. And that's what I did. I did the music because I loved it. It wasn't for any other reason, really. Anyway, I didn't really think doing this would last very long. We thought maybe six months, maybe a year, maybe two years. I could never have imagined something like this. It's just incredible."
Meanwhile, the former hell-raiser previously admitted he was reckless when it came to drugs and alcohol back in the 80s because he thoroughly enjoyed the feeling of being "isolated" from humanity and living in his own "dimension."
Speaking to Australia's Daily Telegraph newspaper, he said: "You are isolated in the world of drugs, you are kinda in your own dimension. The higher you get, the more isolated you are from humanity. I had a great time (being) like that then.
"Back in the 80s, we were living as if the world was going to end tomorrow. Substances and things like that were par for the course."
However, the 67-year-old singer now limits his guilty pleasures to "red wine and the occasional joint" because he's starting to slow down with age.
He explained: "To be doing that now at this age, to be that out of it, would be ridiculous."