Queens Of The Stone Age announce 3 UK outdoor concerts
QOTSA will play three huge outdoor concerts in the UK this summer.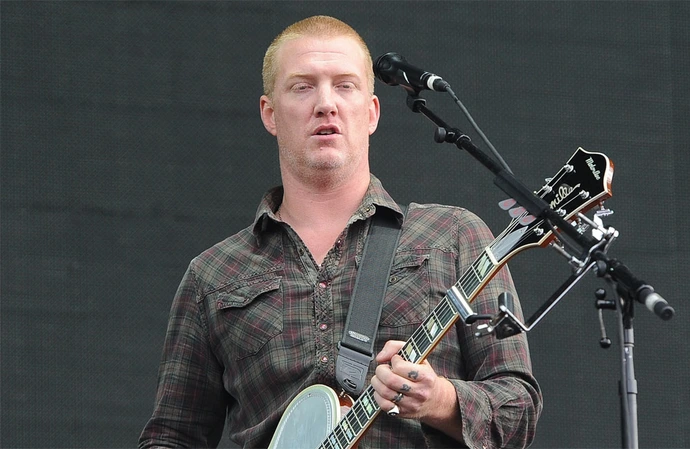 Queens Of The Stone Age have announced three outdoor gigs in the UK.
Josh Homme and co will play Halifax's The Piece Hall on June 20, before heading down south to play Margate's Dreamland on June 22, and Cardiff Castle on June 23.
The trio of concerts will mark their first shows on this side of the pond in six years.
The 'No One Knows' group will be joined by British indie rockers Coach Party at the three shows.
Tickets go on general sale from 9am on Friday (21.04.23). An artist pre-sale takes place on Wednesday (19.04.23).
The tour news comes amid a challenging period for frontman Josh, who accused his ex-wife, famous musician Brody Dalle, of putting their children in "great danger".
The 49-year-old musician - who has Camille, 17, Orrin, 11, and Wolf, seven, with Brody - released a statement last month about his ongoing legal battle with the Distillers rocker, accusing Brody and her boyfriend Gunner Foxx of causing them "emotional harm".
A statement on behalf of Josh - who was married to Brody between 2005 and 2019 - read: "For more than a year after the conclusion of their divorce proceedings, Joshua Homme and Brody Dalle were able to amicably co-parent their three children in a healthy and functional way.
"The situation took a dark turn when Dalle violated the 50/50 custody agreement by withholding the children from seeing their father. Despite multiple orders by the Los Angeles Family Court to return the children, as well as being found in contempt of court, Dalle continued to violate the custody agreement. The situation was exacerbated by the inappropriate actions of her boyfriend Gunner Foxx.
"In March 2022, the Los Angeles Family Court awarded Joshua Homme sole legal custody of all three children, and they are currently under the care of their father and paternal grandparents. Dalle was granted supervised visitation with their youngest child in the interim.
"Joshua Homme will remain the sole legal guardian of all minor children until a custody hearing in the fall of 2023, at which point a more permanent solution will be determined by the Los Angeles Family Court.
"Recent actions by Brody Dalle and Gunner Foxx have not only caused the children emotional harm, but have also put them in great danger."
The Los Angeles Family Court granted a restraining order against Brody for 23 months.
Last year, meanwhile, Josh was ordered to stay away from Gunner after allegedly threatening to kill him.
The QOTSA star allegedly confronted him at a shopping mall in Thousand Oaks, California.
Gunner was doing Christmas shopping when Josh approached him inside an Apple Store and seemingly challenged him to a fight, according to documents obtained by TMZ.
He alleged that the rocker said: "I'm going to kill you, you f****** p****."