'We'd love to meet you and pay our respects': Metallica offer fan Bob Dylan free gig tickets
Bob Dylan is a fan of the heavy metal band and has seen them twice in concert.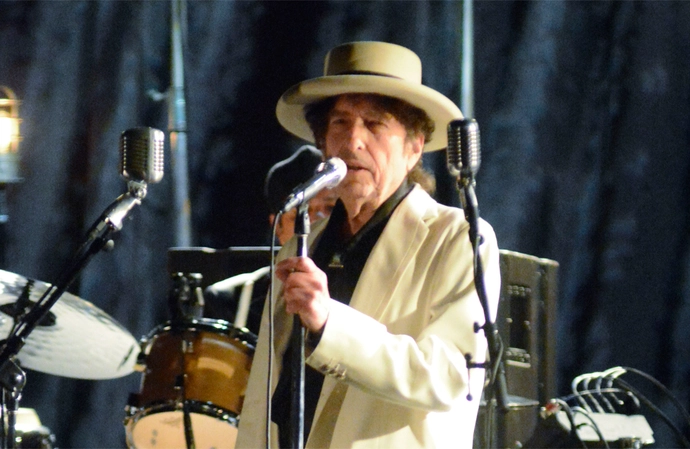 Metallica have offered Bob Dylan guest list for life after the music legend revealed he's been to two of their concerts.
In a rare interview with The Wall Street Journal published in December, the 81-year-old musician reeled off a list of his favourite artists, and divulged that he's seen the heavy metal legends a couple of times.
Dylan said: "The Oasis Brothers, I like them both, Julian Casablanca, the Klaxons, Grace Potter. I've seen Metallica twice.
"I've made special efforts to see Jack White and Alex Turner. Zac Deputy, I've discovered him lately. He's a one-man show like Ed Sheeran, but he sits down when he plays.
"I'm a fan of Royal Blood, Celeste, Rag'n'Bone Man, Wu-Tang, Eminem, Nick Cave, Leonard Cohen, anybody with a feeling for words and language, anybody whose vision parallels mine."
And the 'Nothing Else Matters' group's drummer Lars Ulrich has now invited the 'Make You Feel My Love' hitmaker backstage so they can "pay their respects".
He told NME: "I saw that.
"I don't know if Bob reads the NME or not, but I have one thing to say to him: 'Bob, you're welcome at any Metallica show anywhere in the world at any time – but please come backstage and say hello. We'd love to meet you and pay our respects!'"
In the same interview, the 'Blowin' In the Wind' songwriter questioned which contemporary artists were in a position to write a real "standard".
He said: "Who is going to write standards today? A rap artist? A hip-hop or rock star? A raver, a sampling expert, a pop singer?
"That's music for the establishment. It's easy listening. It just parodies real life, goes through the motions puts on an act. It's a computer model.
"A standard is something else. It's on another level. It's a song to look up to, a role model for other songs, maybe one in a thousand."