Talia Mar feels 'at home' making pop music
Talia Mar feels "more at home" making pop music despite achieving success with house.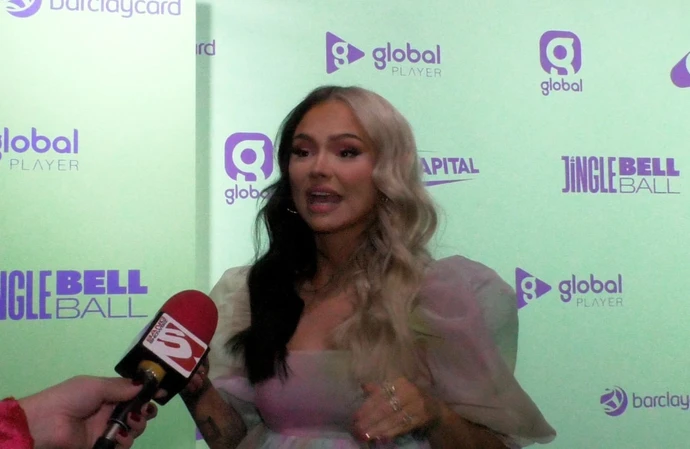 Talia Mar feels "much more at home" making pop music.
The 26-year-old singer initially achieved success when she collaborated with Sigala on the hit dance song ' Stay the Night' but is after releasing her own single 'Self Portrait' and admitted that while it was an "honour" to have worked in the house genre, she is much more comfortable now she is back on the pop scene.
She told The Daily Star's Wired column: "I was really honoured to have had the opportunity to work on those songs but they are dance and you can
really pigeonhole yourself. Growing up | didn't sing that kind of music and it didn't come super natural to me doing the dance sound. I feel much more at home doing the
poppy, R and B music. | love the 90s, early 2000s R and B and, where | can, | try to interject that into the music I am making."
Talia went on to tease that an EP could be on the cards at some point in the future, because people have "no idea" what to expect from her right now so a small album would act as a "showcase" for them.
She added: "I really want to put together an EP, a showcase of what | am trying to do, as | think right now people have no idea what to expect.
Talia previously described her own music as being a cross between that of country superstar Taylor Swift and pop singer Craig David as she noted that making her chart debut as a solo artist felt like a "dream."
She told OfficialCharts.com: "If I could describe my music in a sentence, it would be if Taylor Swift and Craig David had a baby. I love that. That's what I want to be. It actually feels like I'm dreaming. I feel like I'm dreaming because this can't be real, right? If I wake up, the song won't be coming out. I have moments where I'm really nervous, but then I get excited again. The closer we get, the less nervous I get. That's a good sign, right?"
'Self Portrait' is available to stream now.