'I'm tempted to make myself available': Nick Mason hints at Pink Floyd reunion
Nick Mason formed the Pink Floyd spin-off group Saucerful of Secrets.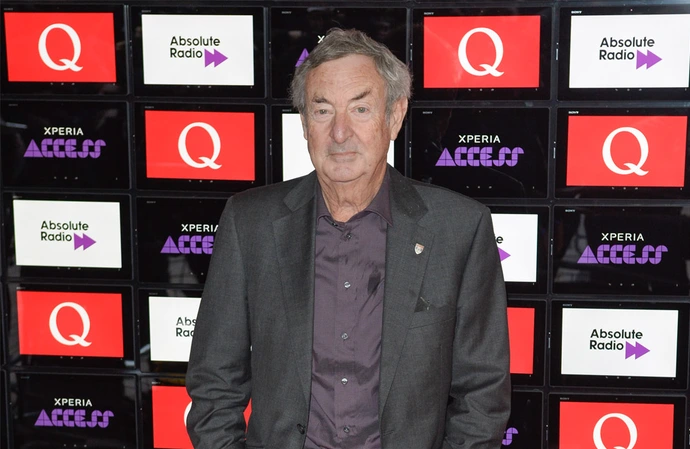 Nick Mason would love a Pink Floyd reunion.
The 'Comfortably Numb' group's sticksman, 79, would drop everything to perform again with his former bandmates - but it's unlikely due to an ongoing war of words between David Gilmour and Roger Waters.
Nick told The Sun newspaper of the possibility of a reunion: "You never know what will be thrown up. I'm tempted to say I'm available for anything."
Bassist and vocalist Roger, 79, and guitarist David, 77, have had a fraught friendship over the years.
Just recently, the former - who quit the group in 1985 - has been re-recording their seminal album 'The Dark Side of the Moon', and he took aim at David and late keyboard player Richard Wright, rubbishing their contributions to the psychedelic rockers' success.
Speaking to The Daily Telegraph newspaper, Roger said: "They can't write songs, they've nothing to say. They are not artists! They have no ideas, not a single one between them. They never have had, and that drives them crazy."
Meanwhile, David's wife accused Roger of being an anti-Semite.
Polly Samson claimed that he holds anti-Semitic views and is a "Vladimir Putin apologist", with David sharing her message on Twitter along with the statement "every word demonstrably true".
The author-and-lyricist appeared to be responding to an interview Roger gave to a German newspaper, in which he defended some of Russia's actions in the war with Ukraine.
Roger previously attempted to make peace with David when he met up with him and Nick, but it didn't go to plan and he insisted that a reunion is just not going to happen.
He told Rolling Stone in 2020: "It wouldn't be nice. It would be f****** awful. Obviously, if you're a fan of those days of Pink Floyd, well then you have a different point of view. But I had to live through it. That was my life. I know in the wake of it I've been cast as something of a villain by whoever … so be it! I can live with that. But would I trade my liberty for those chains? No f****** way."
Roger insisted that he had tried to make amends.
He shared: "About a year ago, I convened a sort of Camp David for the surviving members of Pink Floyd at a hotel at an airport in London, where I proposed all kinds of measures to get past this awful impasse that we have and the predicament we find ourselves in. It bore no fruit, I'm sorry to say, but one of the things I asked for, I suggested that because whoever the 30 million of you are who subscribe to the web page, you do so because of the body of work the five of us created: That's Syd (Barrett, me, Rick (Wright), Nick (Mason) and David (Gilmour) over a number of years. And in consequence, it seems to me that it would be fair and correct if we should have equal access to you all and share our projects. David thinks he owns it. I think he thinks that because I left the band in 1985, that he owns Pink Floyd, that he is Pink Floyd and I'm irrelevant and I should just keep my mouth shut."