Donny Osmond wants to collaborate with Justin Bieber
Donny Osmond wants to collaborate with Justin Bieber on a new single as he feels they have a great deal in common.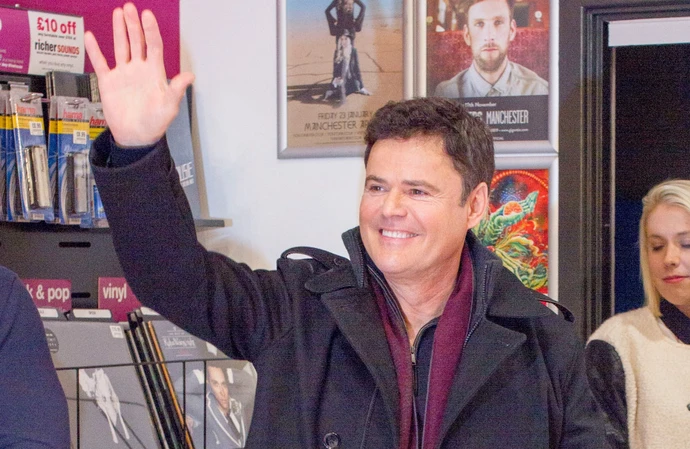 Donny Osmond wants to collaborate with Justin Bieber.
The 65-year-old singer - who found fame with his family group The Osmonds and had his first solo hit at 14 - would love to work with former child star Justin on a new single.
He told The Sunday Mirror newspaper: "I'd love to do something with Justin because of the similarities between our two careers. But that all depends on whether the planets align."
Donny has previously warned about the perils of the showbiz industry for youngsters.
He told the Daily Mirror newspaper: "It all depends on the parents. I started at five and I think I handled it well. But I had a great family. It's a treacherous world if you just throw your child out there and let him go about his own business without any restrictions. It messes with a kid's head."
Meanwhile, Justin, 29, recently made a deal with Hipgnosis Songs Capital to sell all of his publishing rights, as well as artist royalties from his master recordings.
Universal Music Group will continue to own the recorded music copyrights to Justin's works in perpetuity.
Justin's manager, Scooter Braun, said in a statement: "I want to thank Merck and his entire Hipgnosis team and all of our partners involved for working so hard to make this historic deal happen.
"When Justin made the decision to make a deal we quickly found the best partner to preserve and grow this amazing legacy was Merck and Hipgnosis.
"For over a decade now Justin Bieber has entertained us and moved us with some of the biggest songs in the world. I'm so proud of him and all those involved over the years in helping amass this incredible body of work.
"Justin is truly a once in a generation artist and that is reflected and acknowledged by the magnitude of this deal.
"For 15 years I have been grateful to witness this journey and today I am happy for all those involved. Justin's greatness is just beginning."