Halle Bailey reassures fans she and sister Chloe are still a musical duo
Chloe x Halle are "very, very excited" to work on their new album.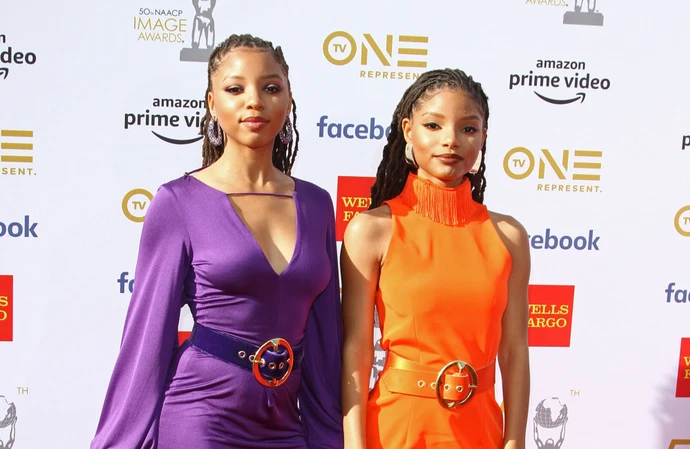 Halle Bailey has reassured fans she and her sister Chlöe Bailey are still a duo "musically" and have a new album on the way.
The 22-year-old singer-actress has been focused on her acting, including her upcoming titular role in 'The Little Mermaid' remake, while her 24-year-old sibling is preparing to release her debut solo album, 'In Pieces', at the end of the month.
Chloe x Halle's last studio album was 2020's 'Ungodly Hour', and they are reuniting to work on a follow-up.
Halle told POPSUGAR: "My sister and I are very, very excited to work on our new album together, as well as just let these amazing solo projects come out for both of us."
The sisters are each other's biggest supporters.
On their respective solo ventures, she said: "This journey has been a really beautiful one. My sister and I are so close, she's like my arm ... And she's my biggest supporter. I'm her biggest supporter. We're just really excited to be able to be doing all of this together and for this all to be happening. I'm so proud of her. And her album comes out March 31, 'In Pieces,' and everyone should be so hyped for it."
Meanwhile, Halle said she would love to collaborate on music with her 'The Color Purple' co-star H.E.R..
She gushed: "I really am adoring what the women of today are doing, like Summer Walker, H.E.R., and my sister Chlöe.
"There's so many amazing Black women that are just killing it right now that I would love to collaborate with in the