Punk rock duo Nova Twins refuse to reveal the secrets to their sound
Nova Twins are holding off sharing the secret recipe to their sound because that's part of their 'magic'.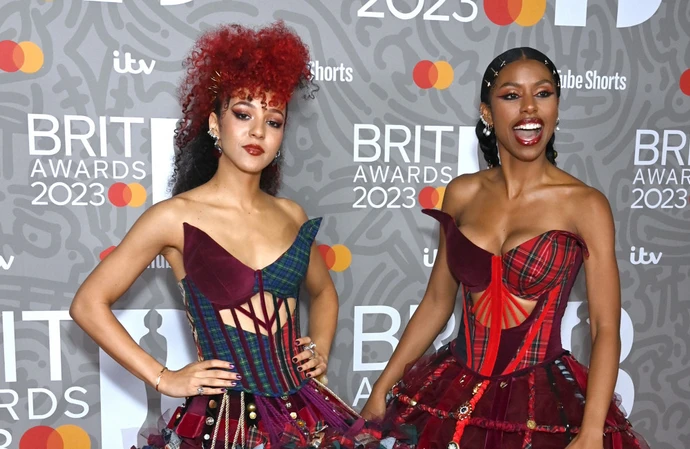 Nova Twins refuse to reveal the secrets of their unique sound.
The acclaimed alternative duo - comprising Amy Love and Georgia South - have conjured up their own personal fusion of rock, punk, and hip-hop and they don't want to let on too soon about what instruments and processes they have to achieve their sound after a rival band tried to copy them by taking a picture of their gear.
Georgia is a huge Tom Morello fan but wouldn't want to sound exactly the same as her idol.
Speaking to the latest issue of Guitar World magazine, Georgia said: "Tom Morello revealed his secrets a lot later in his career.
"Maybe when we're his age we'll do it. If people come around and have dinner at your Nan's, you don't ask for the recipe! I haven't looked up how Tom Morello gets his sound. I don't want to know the magic. You have to find your own route because there's already a Tom Morello. When somebody idolises someone too much, you end up being like them, but you'll never be as good as them."
Meanwhile, Amy spoke out after the pair - whose second album 'Supernova' was nominated for the 2022 Mercury Prize - were compared to Skunk Anansie's frontwoman Skin and admitted it feels like a lazy comparison just because they are Black women.
She said: "They're incredible live, and we've played with them, but as two bands we're completely different. The only association is obviously we're Black women."