Rina Sawayama says Sir Elton John is still 'so hungry' for new music
Sir Elton John is still "so hungry" for new music, according to 'Creed III' star Rina Sawayama.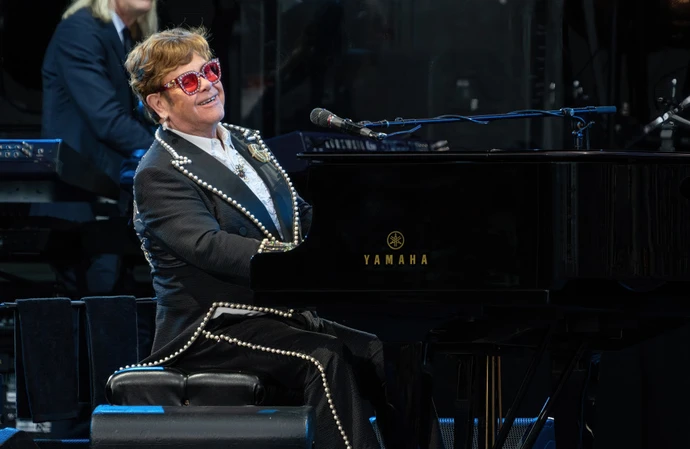 Sir Elton John is still "so hungry" for new music.
The 'Rocket Man' legend is retiring from touring, but his passion for music is still burning as he looks to stay "in touch with what's going on".
Rina Sawayama, who was brought over to perform at the star's annual Oscars viewing party on Sunday (12.03.23) told the Daily Star newspaper's Wired column: "Elton John was a stranger that changed my life.
"He reached out to me because he was a fan of my music. I'm surprised how charitable he lives his life because he's literally the most famous musician in the whole world.
"He wants to be so in touch with what's going on in the world, whether it's new artists - he's always so hungry and that's always been inspiring."
Rina duetted with Elton, while she's also preparing for her big screen debut to hit the big screen as she appears in 'John Wick 4'.
Reflecting on the role, she said: "I have never done that much physical exercise in my life.
"It's really scary doing something for the first time like film acting and have it go out in cinemas around the world so if you make a mistake on screen that's printed and I had to be OK with that and be like, 'Even if my performance is still terrible I gotta still love myself.' "
Rina wasn't able to have an acting coach on set due to COVID-19 restrictions, but she was able to get some tips from Keanu Reeves and her co-stars.
She added: "At the time I couldn't have my acting coach on set because of COVID, so I was literally learning on the job and asking huge actors what they thought.
"The best piece of advice I've been given is: Don't watch yourself on screen."