Roger Waters: My re-working of Us and Them is not a 'replacement' for the original
Roger Waters insists he doesn't intend for his solo version of 'Us and Them' to be better than the original.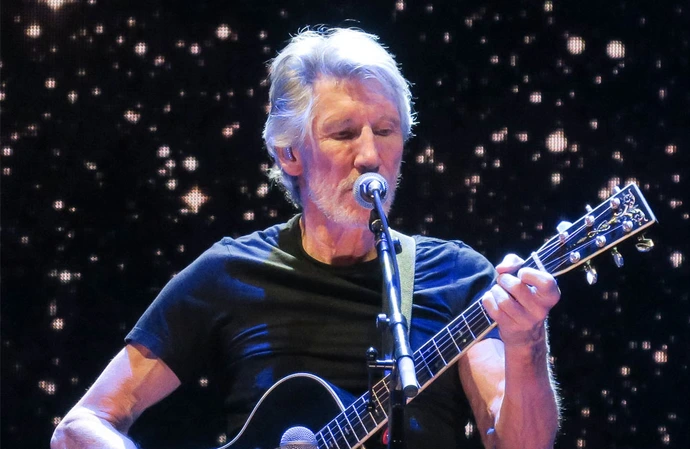 Roger Waters insists his re-working of 'Us and Them' is not a "replacement" for the "irreplaceable" original.
The former Pink Floyd member is releasing a solo version of the band's iconic 1973 album, and upon sharing a preview of the longest track on the iconic LP - which is 7 minutes and 49 seconds - Roger explained that he simply intended to tip the hat to a song that he and his former bandmates, Nick Mason, Dave Gilmour, and the late Rick Wright, have "every right to be proud of".
He wrote in the description of the YouTube clip: "It's not a replacement for the original which, obviously, is irreplaceable.
"But it is a way for the seventy nine year old man to look back across the intervening fifty years into the eyes of the twenty nine year old and say, to quote a poem of mine about my Father, "We did our best, we kept his trust, our Dad would have been proud of us". And also it is a way for me to honor a recording that Nick and Rick and Dave and I have every right to be very proud of. (sic)"
However, Roger also wishes to "re-address the political and emotional message of the whole album."
Fans seemingly won't have much longer to wait for the record as he confirmed he's "now in the process of finishing the final mix."
Upon revealing he had been working on the project for months without the knowledge of David and Nick, Roger dismissed his former bandmates' contributions to the record insisting it was always his "project, let's get rid of all this 'we' crap."
Speaking to the Daily Telegraph newspaper last month, he said: "I wrote 'The Dark Side of the Moon'. Let's get rid of all this 'we' c***! Of course we were a band, there were four of us, we all contributed – but it's my project and I wrote it. So… blah!"
Roger wrote the album's lyrics and is credited with composing three of the 10 tracks along with co-writing the music for another two.
He has taken the record's iconic instrumental songs - such as 'On The Run' - and performed an unedited prose poem over the music after being inspired by a bad dream.
Roger added: "It was a revelation, almost Patmosian whatever that means… a fight with evil, in this case an apparently all-powerful hooded and cloaked figure… it brooked no rebuttal."
The dream included a bonfire with the voice of Atticus Finch from the classic novel 'To Kill a Mockingbird', and he believes it is tied to his big idea about following "the voice of reason", which he considers to be the message of both the original 'Dark Side' and his new version.
Asked why he has remade the record, he said: "Because not enough people recognised what it's about, what it was I was saying then."
The decision to re-record the LP won't help repair his fractured relationship with his former bandmates, particularly after Dave's wife Polly Samson recently accused him of being an anti-Semite and Vladimir Putin apologist.
She tweeted: "Sadly @rogerwaters you are antisemitic to your rotten core.
"Also a Putin apologist and a lying, thieving, hypocritical, tax-avoiding, lip-synching, misogynistic, sick-with-envy, megalomaniac.
"Enough of your nonsense."
Roger's team responded by stating he is "aware of the incendiary and wildly inaccurate comments made about him on Twitter by Polly Samson which he refutes entirely."
The Twitter statement added: "He is currently taking advice as to his position."