Kings of Leon announce a pair of gigs at Wrexham AFC's ground
Kings of Leon are playing two shows at Ryan Reynolds and Rob McElhenney's football stadium in Wales.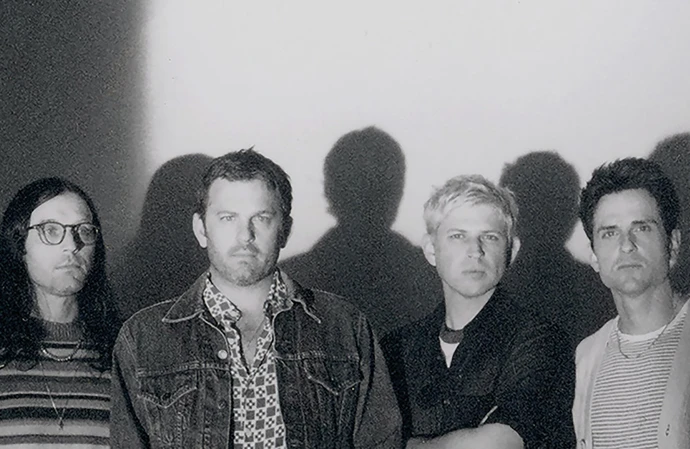 Kings of Leon have announced a pair of gigs at Wrexham AFC's stadium.
The 'Sex on Fire' hitmakers will rock Racecourse Ground over the Bank Holiday Weekend, on Saturday 27 and Sunday 28 May, 2023.
Wrexham AFC is owned by Hollywood actor Ryan Reynolds and his comedy pal Rob McElhenney, and the duo announced the shows in a hilarious skit.
'Deadpool' star Ryan bizarrely told his business partner in a video on the band's official Instagram page: "Okay let's listen to a traditional Welsh song."
A clip of the Welsh flag flying as their hit 'Someone Like You' played was then shown.
Rob then said: "I know what you're thinking, that's Kings of Leon. Not a traditional Welsh song."
Before announcing: 'On May 27th and May 28th of this year, Kings of Leon will be playing at the Racecourse Ground."
Ryan confirmed: "That is a major band playing at Wrexham's football stadium, Rob."
The Welsh link is that the pre-sale for tickets will begin on St David's Day (01.03.23), while the general sale starts on Friday (03.03.23).
Tickets will be available from www.gigsandtours.com / www.ticketmaster.co.uk.
Meanwhile, Ryan previously vowed to be part of Wrexham AFC until the day he dies.
The 46-year-old actor became co-owner of the Welsh soccer team in 2021, and he's been blown away by how the nation has "embraced" Rob and himself and he hopes to be involved in some capacity for the rest of his days.
He told the Metro last year: "This isn't hyperbole when I say it has been the great privilege of my life to be a part of this incredible project and something that I'm quite sure I'll be a part of until the day I finally close my eyes to this weird, dumb show.
I've enjoyed every second of it. Not just the football club, but the community of Wrexham, the way they've embraced Rob [McElhenney] and me. It certainly was an unorthodox kind of proposition when we came in but putting community first … we didn't really necessarily come in with that ethos.
They taught us that when we looked at the community and so it's been a really beautiful experience, top to bottom. Win or lose. We just adore every aspect of this community and this club."