Icona Pop share new single I Want You with Galantis
Icona Pop get "back to what we love" on dance-pop tune 'I Want You'.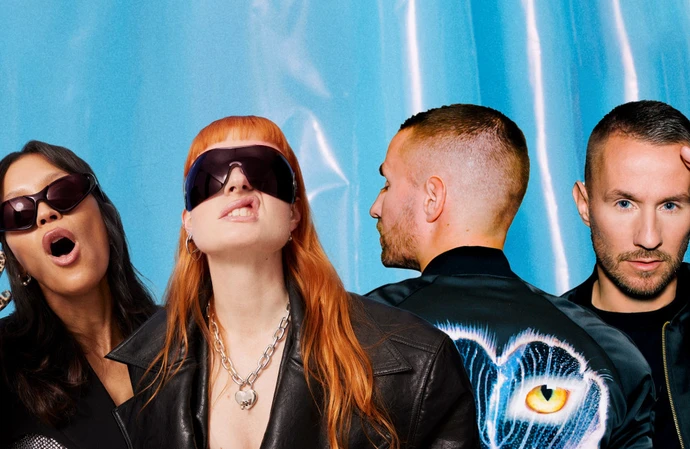 Icona Pop are back with a brand new dance-pop banger with Galantis.
The chart-topping duo - comprising Caroline Hjelt and Aino Jawo - have teamed up with their fellow Swedes on the track, 'I Want You', which is the lead single from their upcoming follow-up to 2013's 'This Is... Icona Pop'.
Aino commented on their return to their roots: "We got back to what we love.
"It was the quietest period we've experienced in ten-plus years, so it's crazy we made such danceable music. We felt the need to do something more up-tempo."
The coronavirus pandemic gave the duo a chance to reflect on their success and career after more than a decade as a band.
Aino previously said: "We've been a band for 11 years. This is the first time we've been in Sweden for this long in 11 years.
"It's beautiful and very good for us to take a little pause. We got very creative."
The break also gave them the opportunity to consider how they work, and what they can do as artists to shake things up.
Caroline added: "When you work a lot, you're just on autopilot. You don't reflect. You do things the way you've done it the last couple of years.
"You have to stop and think sometimes. It's a good opportunity to change patterns, to do things in a different way. I hope we will take some good things with us."
It led them to embrace new ideas when it comes to performing and connecting with their fanbase.
Caroline explained: "We can't play live right now, so we've been trying to do as much as we can online to keep in contact with the fans. We love performing and sharing our music."
The new tune follows last year's 'You're Free' with Ultra Naté.
Icona Pop celebrated the 10th anniversary of their Charli XCX-featuring mega-hit 'I Love It' last year.
The pair marked the milestone by releasing a re-imagining of the pop classic titled 'I Love It (I Don't Care 2022 Re-Edit)'.
Stream 'I Want You' on all major streaming platforms.