Viral Sure Thing singer Miguel teases new music
Miguel has new music on the way after being inspired by the 'Sure Thing' resurgence.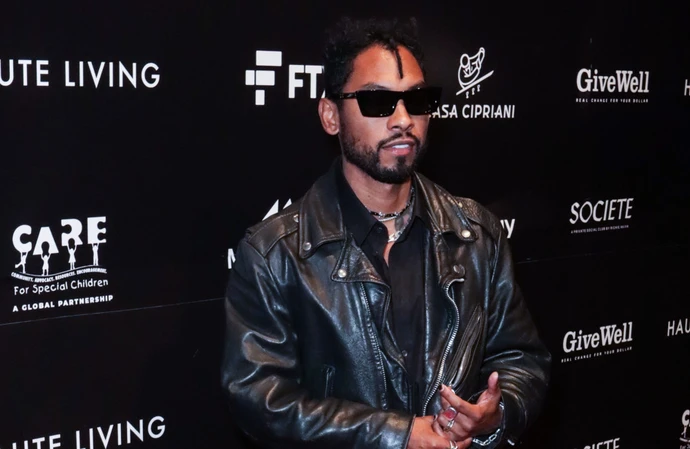 Viral 'Sure Thing' hitmaker Miguel is working on new music.
The R+B star's 2011 hit has seen a resurgence in popularity after going viral on the video-sharing platform, with even the likes of Kim Kardashian and her daughter North West using the sped-up version of the track to soundtrack one of their clips on the app, and it has given the 37-year-old singer the "momentum" to pen new tunes.
He said: "I've been so tunnel vision on this new project and getting excited more internally with my collaborators.
"I tend to be more laser focused in order to elevate the music.
"Getting the information that something of mine from so long ago is picking up, and exponentially picking up, week by week, is just fascinating."
Miguel revealed that 'Sure Thing' was actually inspired by rap legend Lil Wayne and that he always felt the track was ahead of its time.
He reflected: "At the time, it was around 2007-2008, Lil Wayne was having a real moment here in the States. He had a style that was very unique to him."
Miguel continued: "'Sure Thing was' a very modern approach at the time for R+B; it was fusing a hip-hop approach in the writing.
"No one wanted to sign me. It didn't make sense to them. I think the industry was looking for, at the time, a more traditional [R+B] artist."
Of the song going viral more than a decade after its release, he told London's Evening Standard: "It was done through genuine kids and people finding the song. I'm grateful for people finding the song and making things with the song. It's wild – it's crazy."
As well as new music in the works, the 'Coffee' hitmaker also revealed he's keen to make his long-awaited return to the UK for some live shows.
He said: "The last time I played the UK was at least five years ago – pre-COVID. I can't wait to get to come and see the variety and how many different fans there are. It would be nothing short of a massive blessing and so much fun."
Miguel's last studio album was 2017's 'War and Leisure'.