Jax Jones gets nostalgic on Calum Scott-featuring single Whistle
Jax Jones and Calum Scott have shared their collaboration 'Whistle'.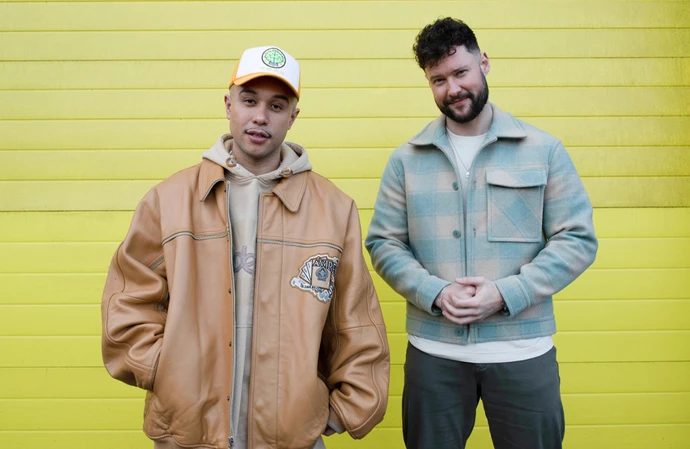 Jax Jones and Calum Scott have released the heartfelt single 'Whistle'.
The 'House Work' hitmaker has teamed up with the former 'Britain's Got Talent' star on the nostalgic track and accompanying music video, which sees Jax retrace his roots on the same buses he used as a kid.
Jax said: "2023 will be a busy year for me; 'Whistle' is just the start. I'm pleased I get to kick things off with a collab from Calum. His vocals are outstanding and bring so much class and emotion to 'Whistle'.
"With this run of music, I'm digging into my influences from when I was young and trying to place more of myself, my life, and my inspiration into the creative. That's why a lot of the songs sound nostalgic and why there are lots of visual nods to my early life. For example, we shot the video for Whistle on my local buses, the 176 and the 363. I'd catch those buses nearly every day, either to my music classes or to help my mum with the shopping.
"Using those routes allowed me to show my version of London, such as the multicultural aspects that influenced me musically and make up so much of who I am today. The little boy you see in the video is me. I'm travelling to my music class and I'm helping my mum with the shopping."
The 35-year-old record producer, songwriter and DJ has plenty more music on the way that revisits his past.
He continued: "By showing these influences I'm exploring the idea of taking things that you grew up with and inserting yourself into them. In doing so, you're taking ownership of those things rather than putting them on a pedestal now that you're older.
"I'm excited to share the new music I've written and produced. I hope you enjoy Whistle and remember it's just the start."
Calum added: "So happy to be collaborating with Jax on this record! I remember hearing an early demo of 'Whistle' and immediately wanted in with the boys to finish the song and record a vocal! Big fan of Jax as an artist but after hanging out with him and his family, I'm a big fan of him as a person too! Excited for everyone to hear 'Whistle'."
Meanwhile, Jax recently threw his support behind Catherine, Princess of Wales' campaign for early years development.
The 41-year-old royal doesn't believe enough attention is paid to the "critical importance of our early childhood" and how profoundly a child's first five years can shape their life.
And Jax was made an ambassador for the campaign after performing at the late Queen Elizabeth's Platinum Jubilee last summer.
He told The Sun of their secret meetings: "Our relationship started at the jubilee and we hung out at Buckingham Palace afterwards.
"We all got talking — they are super nice and super welcoming. To be asked to get involved and be an ambassador is a real honour. They are really down to earth and they just want to do positive things."
'Whistle' is available to stream now on all major streaming platforms.