'I don't think I was difficult to work with': Jimmy Page is a perfectionist
Jimmy Page has never stopped striving for perfection when it comes to music.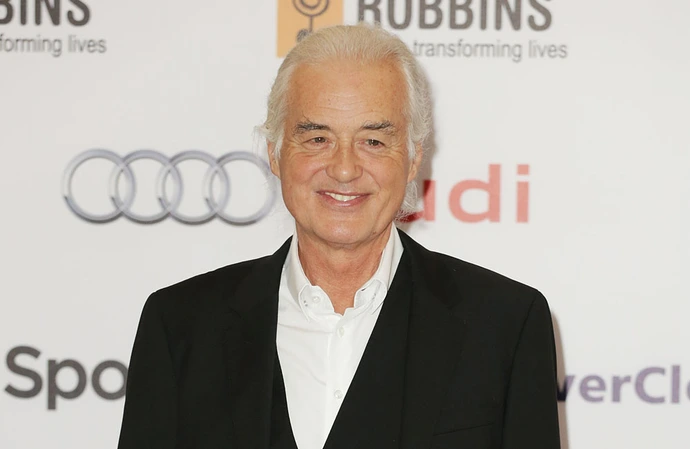 Jimmy Page is always "striving to be better".
The Led Zeppelin guitarist is a perfectionist and despite being in the music business for more than six decades, the 79-year-old rocker doesn't get it right all the time.
Asked if he's as much of a perfectionist about the music business side as he is with the music itself, he replied: "God, no! But that perfectionism applied to everything, to be honest."
Quizzed on whether he's difficult to work with, he responded: "No. I don't think I was at all."
When asked if his bandmates - including Robert Plant, John Paul Jones, and the late John Bonham - ever found him difficult to work with, he admitted he never got that impression from them.
He told Guitar Player magazine: "I don't know if anyone thought I was."
Jimmy added: "You're always trying to strive to be better and better and better. That's all there is to it. And sometimes, whatever you've done isn't good enough. Do better, do better. But, you know, that's my own thing. And I haven't changed. That's how I am."
Meanwhile, Jimmy previously admitted he doesn't think Led Zeppelin would exist today because of the immediacy of the online world.
The musician found working in the 1970s a "fun time as a creative musician" because the 'Stairway to Heaven' hitmakers were able to experiment with their sound and introduce new material at gigs without worrying it would leak any further than the venue.
He explained: "We used to throw songs into the live set that we hadn't recorded yet, just for fun.
"We did that with 'Immigrant Song' at Bath Festival in 1970, and nobody had heard anything like it. You don't have that freedom now because it would be posted online immediately. It was a fun time as a creative musician, a fun time to be in a band."
The band ended in 1980 when drummer John passed away but they have reunited for special one-off performances, most recently in 2007.