Miley Cyrus 'endlessly thankful' to fans for Flowers' global chart domination
Miley Cyrus has thanked her fans for making 'Flowers' a global chart success.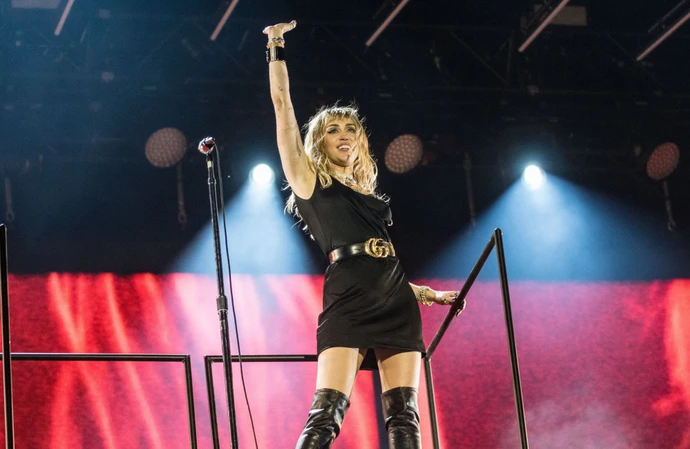 Miley Cyrus is "endlessly thankful" to her fans after 'Flowers' was the global number one single for a second week running.
The pop megastar has seen a chart resurgence worldwide since releasing the disco pop single - which appears to be a veiled swipe at ex-husband Liam Hemsworth, and the 'Malibu' singer is loving seeing the song connect with listeners in "such a positive way".
She tweeted: "Celebrating "Flowers" being #1 around the world again this week! I love that this record is connecting in such a positive way and it's a pleasure to continue creating music for you. These milestones are only made possible by the listeners and my incredible fans. Endlessly thankful. (sic)"
'Flowers' is taken from Miley's upcoming eighth studio album, 'Endless Summer Vacation'.
The song garnered a record-breaking 101+ million streams on Spotify within the first week of release.
The new record, released on March 10, will be her first since 2020's rock record 'Plastic Hearts'.
Meanwhile, SZA has teased a collaboration with Miley.
The chart-topping pair recently congratulated each other after Miley's 'Flowers' became her first number one single on the Billboard Hot 100 chart and SZA's recent chart success with 'Kill Bill' from her LP 'SOS', which is currently number two, with Taylor Swift's 'Anti-Hero' at number three.
SZA tweeted: "MAJOR congrats to Miley !!! Excited for her album and to work together."
And the 'Midnight Sky' hitmaker responded: "You are KILLING it. Congratulations! Sending love."