KISS to team up with Skindred for final UK tour
Rock legends KISS will team up with Skindred for their final UK tour later this year.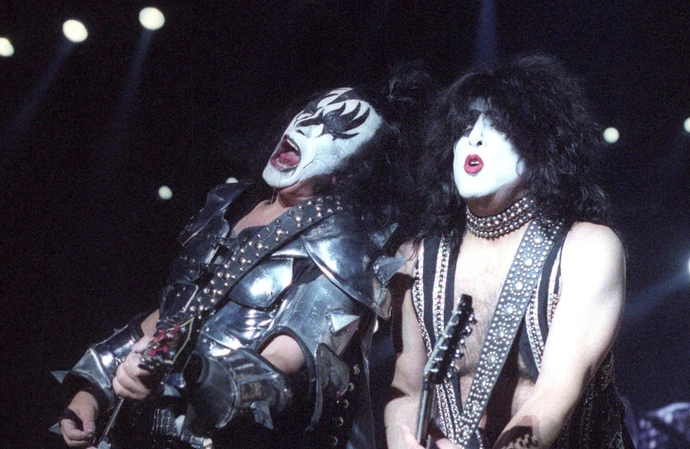 KISS will team up with Skindred for their final UK tour.
The rock 'n' roll legends will be joined by the ragga-punk-metallers for their farewell run of shows in the UK, which will kick off at Plymouth Argyle's Home Park Stadium on Saturday 3rd June.
Benji Webb, Skindred's frontman, said: "Boom! Opportunities do not come much bigger than sharing a stage with the ultimate Rock n Roll Legends that are KISS.
"All in, Skindred are super hyped and excited to be on this bill adding to the party spirit, what a thrill! Let's rock 'n roll all night and party every day. Bring it on."
After their trip to Plymouth, KISS and Skindred will head to Birmingham, Newcastle, Manchester, Glasgow and then London's The O2, on Wednesday 5th July.
KISS previously said: "All that we have built and all that we have conquered over the past four decades could never have happened without the millions of people worldwide who've filled clubs, arenas and stadiums over those years.
"This will be the ultimate celebration for those who've seen us and a last chance for those who haven't. KISS Army, we're saying goodbye on our final tour with our biggest show yet and we'll go out the same way we came in ... Unapologetic and Unstoppable."
In August, Gene insisted KISS will "continue" beyond touring.
He said: "KISS the touring band will stop. But the touring band. KISS will continue in other ways. I have no problems with four deserving 20-year-olds sticking the makeup back on and hiding their identity.
"KISS will continue in ways that even I haven't thought of.
"But I can conceive of… You know, the 'Blue Man Group' and 'Phantom Of The Opera' tours around the world with different personnel.
"There could and should be a KISS show, kind of live on stage with effects and everything else, but also semi-autobiographical thing about four knuckleheads off the streets of New York that ends with the last third as a full-blown celebration, a full-on performance. Not with us. Although not a problem stepping in every once in a while."