Boris Johnson: Putin threatened to kill me with missile
Boris Johnson claims that Vladimir Putin threatened to kill him with a missile strike as he attempted to stop the Russian president launching his invasion of Ukraine.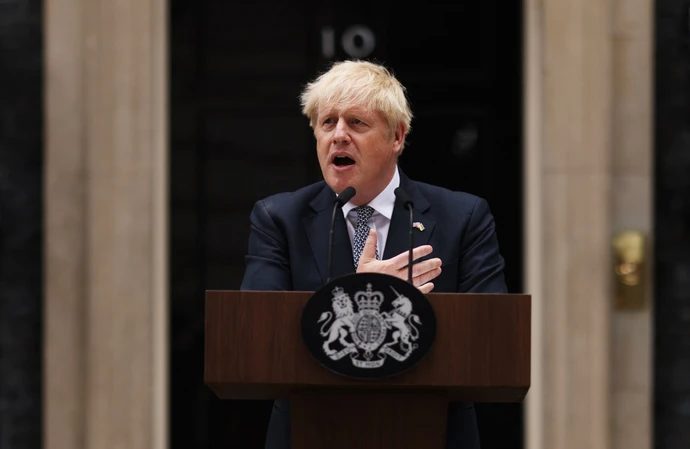 Boris Johnson has claimed that Vladimir Putin threatened to kill him with a missile strike.
The former UK Prime Minister has shared how the Russian tyrant made the chilling threat in an "extraordinary" phone call in the lead-up to Russia's invasion of Ukraine last February.
Johnson has claimed that Putin told him that the strike "would only take a minute" after he was warned that the war would be an "utter catastrophe".
The allegation is made in the new BBC documentary 'Putin vs The West' and Johnson suggested that there was an "air of detachment" about the Russian leader's claims.
The former PM said: "He threatened me at one point, and he said, 'Boris, I don't want to hurt you but, with a missile, it would only take a minute' or something like that. Jolly.
"But I think from the very relaxed tone that he was taking, the sort of air of detachment that he seemed to have, he was just playing along with my attempts to get him to negotiate."
No reference to the call appeared in accounts released to the media by Downing Street but an official takes detailed minutes of all the Prime Minister's officially arranged phone calls that are retained for the archive.
Moscow has also denied Johnson's claims and suggested that the ex-Prime Minister had "lied".
Kremlin spokesperson Dmitry Peskov said: "There were no threats of missiles.
"It is either a deliberate lie - so you have to ask Mr. Johnson why he chose to put it that way - or it was an unconscious lie and he did not in fact understand what Putin was talking to him about."