Ncuti Gatwa's Sex Education role helped him overcome 'internalised hate'
'Sex Education' star Ncuti Gatwa has revealed how his breakout role changed his life.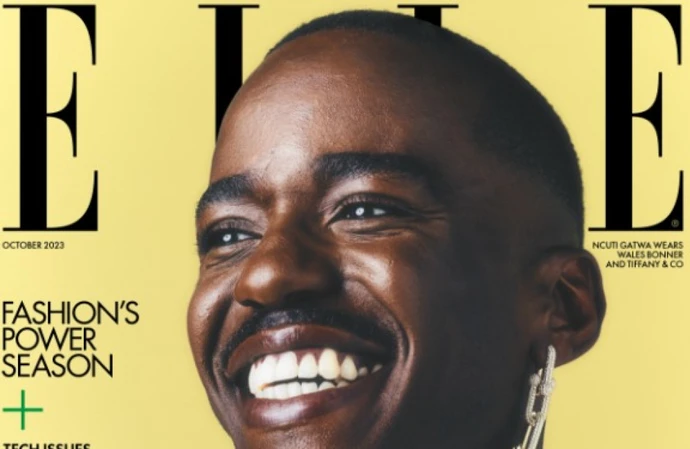 Ncuti Gatwa's 'Sex Education' role undid a lot of "internalised hate".
The 30-year-old actor plays gay teenager Eric Effiong in the Netflix comedy-drama series, and Ncuti has revealed that his breakout role had a profound impact on his personal life.
Speaking prior to the writers' strike, Ncuti told ELLE UK magazine's October issue: "It undid a lot of the internalised hate I had.
"I've experienced racism my whole life, and while I always believed in myself, always knew [racists] were stupid and uneducated, I guess it did misinform my view of how the world works. It makes you think everyone has that opinion and you'll constantly have to fight through life - then you learn that you don't: you can find a tribe, you can find your people."
The role also taught Ncuti about the "importance of representation".
The actor - who is set to receive the Modern Pioneer gong at the ELLE Style Awards in September - explained: "Shout out to [screenwriter] Laurie Nunn for giving nuance to this gay, black character and gifting him to the world.
"He's so fierce and unashamed. It was healing for me, and great for people to see themselves represented. It taught me the importance of representation: it's so powerful and necessary."
Despite his recent success, Ncuti continues to struggle with his self-confidence, admitting it's something he works on "daily".
He shared: "I have so much impostor syndrome. I have so many insecurities.
"I like to make other people feel happy so there's less focus on me. I become this loud figure that's cracking jokes all the time. It comes across as confidence, but at the heart of it, it's not. Real confidence is something I have to work on daily."
Read more at: www.elle.com/uk/NcutiGatwa