Kerry Katona 'empowered' by OnlyFans
Kerry Katona says OnlyFans has "empowered" her and helped to get her out of debt.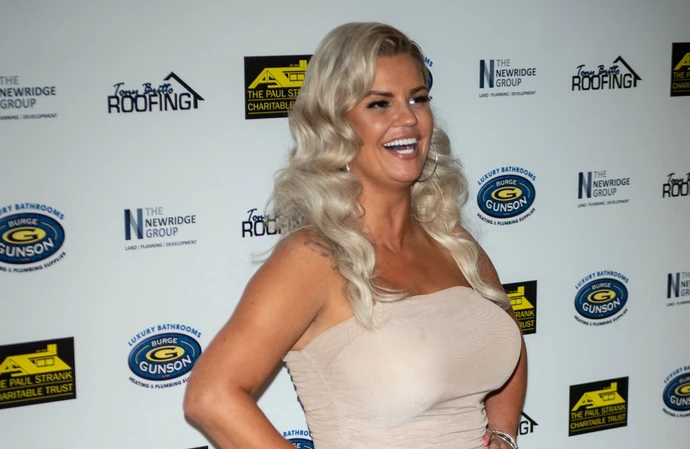 Kerry Katona says OnlyFans has "empowered" her.
The 42-year-old reality TV star defended signing up to the adult content subscription service and says her children understand that they posts "explicit content".
Speaking on 'Jeremy Kyle Live' on TalkTV, Kerry said: "I'm a woman, I feel empowered by this. I see more nudity on the beach when I go away with my children. Should I stop taking my children to the beach?
"I think the stigma that goes along with OnlyFans is what's causing the problem. OnlyFans is not just explicit content. I can go on OnlyFans and subscribe to a fitness regime or a makeup tutorial.
"Yes there's explicit stuff on there, yes I do that myself. My children are aware of it. They're older, they understand it."
Kerry - who has children Molly, 21, Lilly-Sue, 20, Heidi, 16, Max, 14, and eight year old DJ from previous relationships - also revealed that OnlyFans helped her to get out of a bad financial situation.
She explained: "This is a money-making thing. I've been through bankruptcies twice. I started out as a glamour model, I wasn't going to be a rocket scientist.
"I use my looks and my chest to get me out of the council estate. For me, all I care about it is what my kids think of me.
"I'm earning lots of money and creating great memories, great adventures. It's given me opportunities to create this amazing life that I've given my children."
Kerry - who is engaged to Ryan Mahoney - previously revealed that before signing up to OnlyFans, she was so broke she had to sell a wedding present from her first husband Brian McFadden.
She said: "I was skint! I had to sell my massive jukebox which was a wedding present from Brian - it was the only thing I took, I just took the kids and that jukebox, which was like 16 grand.
"I had to sell it for £1,900 to pay the rent, and I thought, do you know what, let's get my t*** out. I used to do it, so why not do it again? And it was the best thing I ever did.
"I came to the conclusion that God had given me two amazing assets in my boobs and I had better use them.
"Now I have earned hundreds of thousands of pounds on OnlyFans."