Britney Spears and Sam Asghari no longer speaking
Britney Spears and Sam Asghari have not spoken since he left their home last week before filing for divorce.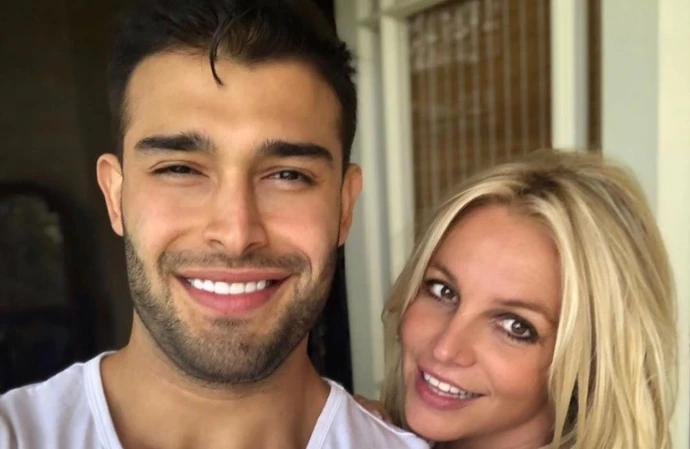 Britney Spears and Sam Asghari have not spoken since he left their home.
Sam, 29, filed for divorce from Britney, 41, last week after moving out of their marital home and insiders have revealed that the pair are only communicating through their lawyers at the moment.
A source told Us Weekly: "She's not letting [Sam] in the home and they aren't talking. They have had problems for a while and all of the drama surrounding Britney was incredibly hard for Sam to take."
A different source claimed that the "intensity" surrounding Britney was "killing" Sam," but he "tried to make it work."
The insider added: "It's been draining, yet his love never wavered. He just wishes people understood the depth of what they're going through."
Meanwhile, Britney has revealed she "couldn't take the pain anymore" in her first statement since her split with Sam.
She wrote on Instagram: "As everyone knows, Hesam and I are no longer together … 6 years is a long time to be with someone so, I'm a little shocked but … I'm not here to explain why because its honestly nobody's business !!!"
"But, I couldn't take the pain anymore honestly !!! In some sort of telepathic way I have been receiving so many messages that melt my heart from friends and I thank you !!! I've been playing it strong for way too long and my Instagram may seem perfect but it's far from reality and I think we all know that !!! I would love to show my emotions and tears on how I really feel but some reason I've always had to hide my weaknesses !!!"
Britney also made reference to her conservatorship - which ended in 2021 after 13 years - writing: "If I wasn't my dad's strong soldier, I would be sent away to places to get fixed by doctors !!! But that's when I needed family the most !!! You're supposed to be loved unconditionally … not under conditions !!!!
"So I will be as strong as I can and do my best !!! And I'm actually doing pretty damn good !!! Anyways have a good day and don't forget to smile !!!"