Caroline Flack's mum snubs apology from Met: 'She'd still be alive if she had only been cautioned'
Carline Flack's grieving mum has rejected the Met's apology over its handling of a complaint she lodged in the wake of her daughter's suicide, and said she is convinced the late 'Love Island' host would still be alive if she had only been cautioned and not charged with assault.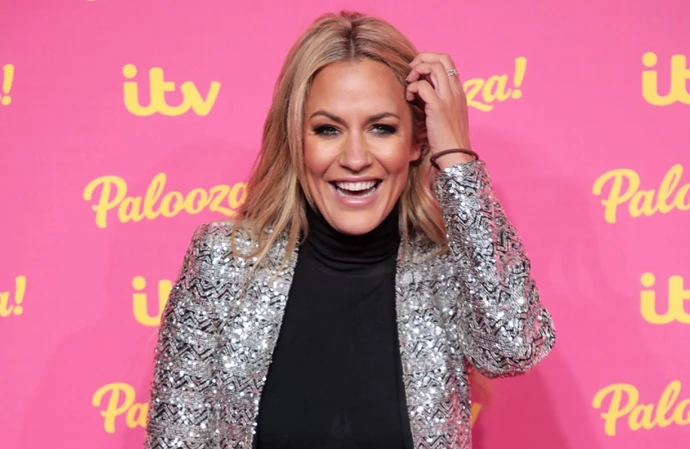 Caroline Flack's mum has snubbed an apology from the Met Police over its handling of a complaint she made after her daughter's suicide.
Grieving Christine Flack, 73, launched a formal objection against the force after late 'Love Island' host Caroline took her life aged 40 in 2020 while facing a charge of assaulting her then-boyfriend Lewis Burton.
The Met was slated for the way they handled the case and has since said it was "sincerely sorry" for failing to keep records on the reason why Carline had been charged.
Christine told Victoria Derbyshire on BBC Two's Newsnight: "It just seems wrong. They haven't said why there were no notes taken, why nothing was recorded. I don't know whether they're covering something."
When asked if she thought her daughter would still be alive if Caroline had been cautioned and not charged, Christine added: "I do, I really do."
She said: "Once all the pictures came out in the newspapers and things were written about her on social media – they just picked up the bad.
"There was a lot of good, but Caroline wasn't reading the good – she was only reading the bad.
"She lost her job (as 'Love Island' host) straight away, without even being found guilty or going to court. She had another series axed."
After Caroline was arrested, the Crown Prosecution Service initially decided the TV presenter should receive a caution.
But the decision was appealed by a senior Met officer and resulted in Caroline facing a charge of assault by beating.
A coroner later ruled the presenter took her life as she knew she was facing prosecution and feared media attention over a trial.
After the Met concluded it had done no wrong, Christine complained to the Independent Office for Police Conduct, which has now said the Met's investigation into Christine's complaint "was not reasonable and proportionate".
A spokesman for the Met Police said: "Our thoughts and sympathies remain with Ms Flack's family for their loss and we are sorry for the impact this has had on them.
"When a person is arrested they can be held in custody for a period of up to 24 hours
to allow officers time to gather evidence and investigate the alleged offence.
"A review by the Independent Office for Police Conduct did not identify any misconduct in relation to the handling of Ms Flack's arrest, however, it concluded that an officer involved in the investigation should receive reflective practice."